Robotic Spine Surgery In Pune
Robotic spine surgery as the name suggests, is a robot-assisted surgery performed on the spine. It is a minimally invasive surgery that is performed by using robotic technology, giving more room for precision and efficiency.
Minimizing the error margins during surgeries, robotic spine surgery is only leaving more room for accuracy. Spinal surgeries often need procedures that require fixing by placing a pedicle screw effectively. If the pedicle screw is not placed properly as required, it may cause serious nerve and blood vessel damage.
With robotic spine surgery, the placement of the pedicle screw can be done with precision and more efficiency leaving almost no room for malpositioning of the screw, hence reducing the damage it may cause. Robotic spine surgery helps with faster, better, and less painful post-operative functionality and overall recovery.
Reduce the rates of post-surgery complications
Decrease exposure to radiation
Help with better navigation while working on the patient's spine.
Advantages Robotic Spine Surgery
Due to its minimally invasive nature, robotic spine surgery can be performed by making much smaller incisions, leaving almost no post-surgery marks on the patient's body, hence not tampering with the patient's appearance.
Working with the spine can at times require a considerable amount of repetition while performing surgeries, with just as much precision required each time. Robot-assisted spine surgeries give the surgeon relief from performing repetitive procedures without decreasing the performance or compromising with precision.
It also helps the surgeon reduce mental and physical fatigue within themselves while performing the surgery. Since surgeons have adopted robotic spine surgeries, more consistent and favorable outcomes have been observed within patients with better and faster chances of recovery.
Most surgeons have observed that robot-assisted spine surgeries have helped them make more regulated and programmed movements allowing more flexibility and efficiency while operating in smaller spaces, especially also with patients with a more challenging body type.
Who can opt for a Robotic Spine Surgery?
Primarily used in spinal procedures like correcting spinal deformities, tumor resection, anesthetic blocking for nerve pain; it can also be used in revision surgeries for conditions like spondylitis, vertebral column fractures, etc.
The patient's eligibility for a Robotic Spine Surgery depends and varies according to multiple factors mainly like availability of equipment, physician's/surgeon's skill and experience and also on the severity of the patient's condition and their body's ability to endure a procedure, among other factors.
Robotic Spine Surgery: A Look Inside the Procedure
On the day of the procedure, images of the patient's spine and body are taken at the robotic spine surgery center and fed into the robot for the surgeon's reference while performing the procedure.
The surgeon studies these images to better understand the patient's anatomy, to decide the size of the screws/rods and their placements, and together make a surgical plan to go ahead with.
Throughout the surgery, all the required surgical instruments, equipment-related parts and other implant facilities are displayed on a screen, allowing the surgeon and other surgical staff to keep referring to real-time changes as and when required during the procedure.
The rate of complications after a Robotic Spine Surgery is fairly low, making recovery more hassle-free and manageable. Most patients can recover as quickly as within a few weeks after the surgery, if no other complications arise.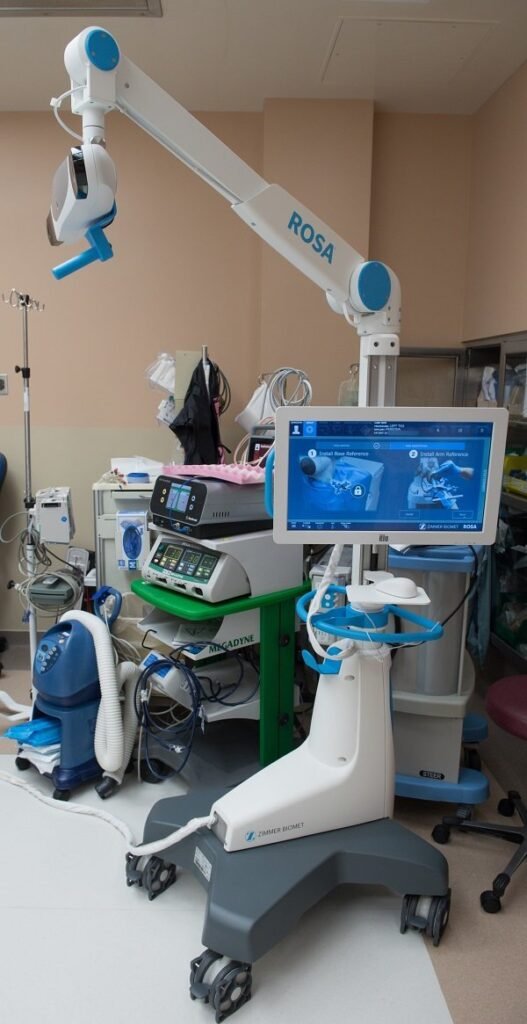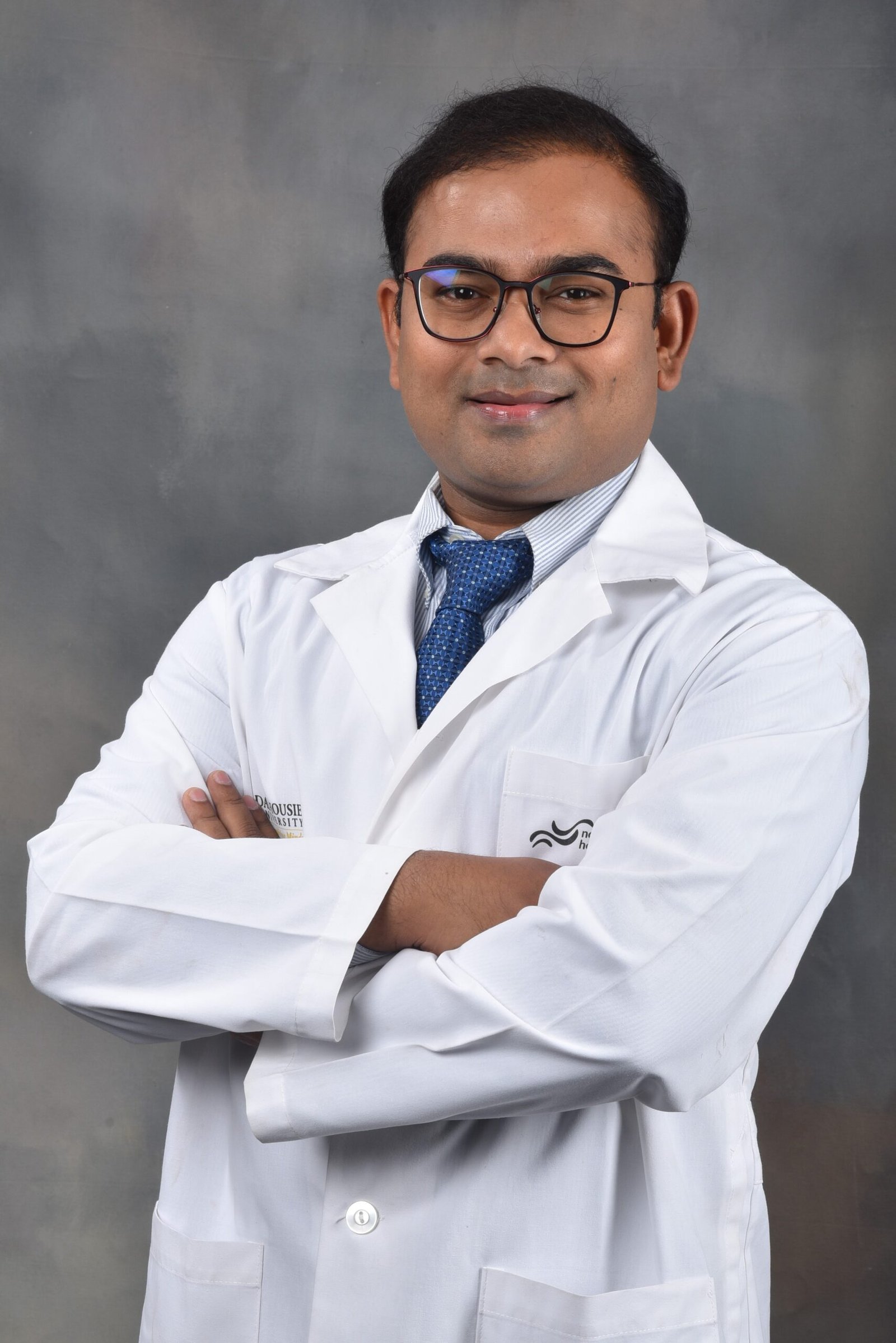 Dr. Shrikant Dalal
MBBS, DNB - Orthopedics/Orthopedic Surgery Spine Surgeon (Ortho), Spine And Pain Specialist, Joint Replacement Surgeon
Revolutionizing Spine Care: Robotic Spine Surgery in Pune by Orthos Center
Orthos Center in Pune stands as the premier destination for robotic spine surgery, led by the highly skilled robotic spine doctor, Dr. Shrikant Dalal. Our center is a renowned hub for state-of-the-art robotic spine treatments in Pune. We specialize in minimally invasive robotic spine surgery, a cutting-edge approach that ensures precision and efficiency.
This advanced technology reduces the risk of complications, enhances post-surgery recovery, and minimizes radiation exposure. Whether you require deformity correction, tumor resection, or relief from nerve pain, our expertise in robotic spine procedures delivers exceptional results. Our commitment to excellence extends to our focus on patient outcomes. With robotic spine surgery, we offer a minimally invasive approach that leaves minimal scarring, reduces surgical repetition, and alleviates surgeon fatigue. Patients can expect quicker recovery times and improved functionality.
Dr. Shrikant Dalal and our experienced surgical team ensure that you receive the highest quality care and personalized attention. If you seek robotic spine surgery in Pune, Orthos Center is your trusted partner for world-class treatment and lasting relief.
Orthos Center is a leading destination for robotic spine treatment in Pune. Our experienced spine surgeons utilize state-of-the-art robotic systems to perform intricate procedures with unparalleled accuracy. We are dedicated to providing personalized care and superior results for each patient.
Robotic spine surgery at Orthos Center offers numerous benefits, including precise surgical planning, minimal tissue damage, reduced pain, shorter recovery times, and improved long-term outcomes. Our robotic spine treatment center in Pune is equipped to provide you with the latest advancements in spine care.
Scheduling a consultation for robotic spine surgery at Orthos Center is simple. You can contact our dedicated team through our website or phone to book an appointment. Our experts will guide you through the process and address any questions you may have about the procedure, ensuring you receive the best care possible.