Spine Trauma and Tumor Surgery in Pune
Spinal trauma is caused by injury of the spinal cord that can occur because of a sudden blow to your spine. Such injuries can lead to one or more fractures, dislocates, crushes, or compresses of your vertebrae. 
In some cases, spinal trauma can also be caused by situations like the stabbing of a knife or even gunshot wounds that could pierce through your spinal cord, damaging it gravely.
Advantages of Spine Trauma Surgery
Relieves the pressure falling on the spinal cord and other spinal nerves.
Removes damaged bone structures like bone fractures or herniated discs.
Helps get long-term relief from pain caused by the trauma. Improves posture and mobility.
Who can opt for Spine Trauma Surgery?
People who have faced spinal trauma caused by a number of events including damage-causing accidents of any nature. People who have had traumatic and discomforting experiences/ailments like fractures and other dislocation complications are also eligible to get spinal trauma surgery.
If someone is suffering from chronic back pain that has not subsided even after trying out other ways of pain relief, they too can get this procedure done.
SPINAL TUMORS SURGERY (Only applicable after a tumor has been diagnosed).
A spinal tumor is the growth of an abnormal mass of tissue within or surrounding the spinal cord. Like most cancers, spinal tumors also multiply in numbers, and most times also uncontrollably, making it all the more difficult to deal with. 
Spinal tumors are of both types, malignant (cancerous) as well as benign (non-cancerous). Typical signs of a spinal tumor can include symptoms like worsening back pain, muscle weakness, difficulty walking, and muscle twitches among others.
Advantages of Spine Tumors Surgery:
Spinal Tumor removal surgery can make the patient's spine more stable.
Will help the patient get rid of as much tumor as possible.
And also provide relief from the other discomforting symptoms.
Who can opt for Spine Tumors Surgery?
People who have experienced the typical symptoms for a fairly long time like chronic back pain that won't go away even after multiple treatments and medications, extreme muscle weakness among other symptoms.
Patients who have continuously experienced some unusual back discomfort and/or pain especially in and around the spinal cord can also get the procedure done.
Recovery and Care After Spinal Tumor Surgery: What to Expect
With spinal tumors too, like in other tumors, a biopsy sample is taken to determine the nature and type of the spinal tumor, along with a spine CT or MRI in some more challenging cases. On the basis of the biopsy's results, the next course of treatment and a surgical plan are decided by the leading surgeon in that particular case.
In most cases, the patient can go home within a week or sometimes even less after the tumor surgery. Having said that, it is also important to keep in mind that some patients may need to avail of stay-in care facilities in a hospital or any other such rehabilitation facilities to recover faster and in a better manner.
Apart from rehabilitation and stay-in care, tumor surgery patients may still be kept on pain-relieving medication for up to several weeks post-surgery.
A typical recovery period from a spinal tumor surgery lasts for approximately 3 to 4 weeks if no complications were faced during the surgery.
Orthos Centre Pune: Premier Spine Trauma & Tumor Surgery Specialists
Orthos Centre, led by renowned spine specialist Dr. Shrikant Dalal, is the trusted destination for comprehensive spine care in Pune. Our expertise extends to traumatic spinal cord injury treatment, spinal trauma surgery, lower back fracture treatment, and laser treatment for spinal stenosis.
With advanced diagnostics and personalized surgical plans, we ensure optimal outcomes for patients facing spinal trauma and tumors. Our commitment to relieving spinal pressure, improving mobility, and providing long-term pain relief is unwavering.
If you or a loved one experiences chronic back pain, muscle weakness, or discomfort around the spinal cord, our team is here to help. From precise diagnosis to tailored recovery plans, Orthos Centre prioritizes your well-being.
Choose Orthos Centre for exceptional spine care, and let us guide you towards a healthier, pain-free life.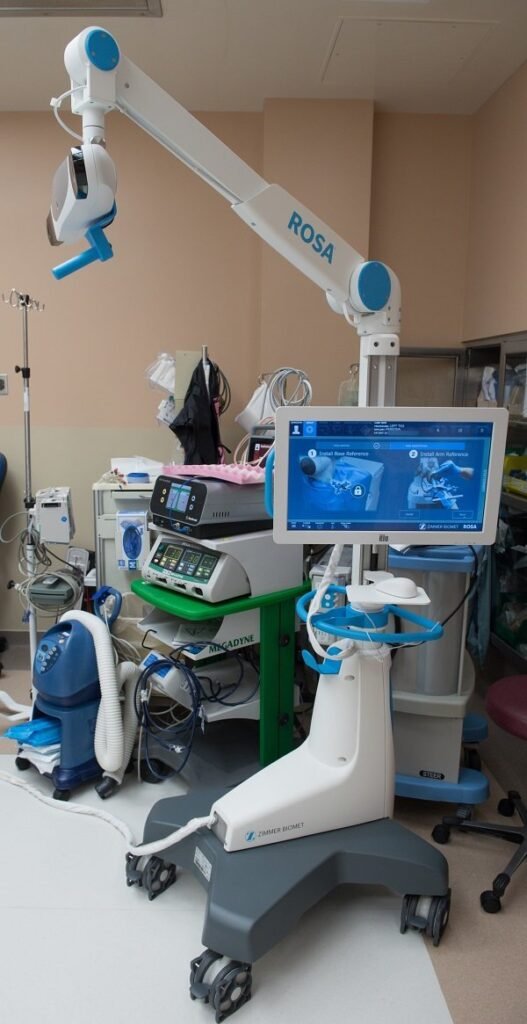 Dr. Shrikant Dalal
MBBS, DNB - Orthopedics/Orthopedic Surgery Spine Surgeon (Ortho), Spine And Pain Specialist, Joint Replacement Surgeon
Laser treatment for spinal stenosis is a minimally invasive procedure offered at Orthos Center in Pune. This advanced technique involves using focused laser energy to alleviate the symptoms of spinal stenosis, a condition where the spinal canal narrows and compresses the nerves. Our skilled surgeons utilize laser technology to precisely target and remove the source of compression, providing relief from pain and discomfort.
Yes, Orthos Center in Pune offers cutting-edge laser treatment for various spine conditions. Whether you're dealing with spinal stenosis, herniated discs, or other spine-related problems, our expert surgeons employ state-of-the-art laser technology to provide effective and minimally invasive solutions. Experience the benefits of faster recovery and reduced post-operative discomfort through our specialized laser treatments.
Orthos Center stands out in Pune for Spine Trauma And Tumors Surgery due to our commitment to excellence and innovative treatments. Whether it's utilizing laser technology for spine conditions like spinal stenosis or providing comprehensive care for traumatic spinal cord injuries, our specialists are at the forefront of advancements in spinal surgery. Trust us for compassionate care and cutting-edge solutions tailored to each patient's needs.